7475 Tranby Ave.
Windsor, ON N8S 2B7
CATEGORIES & HEADINGSdetails >>
Operating since 1945, Acrolab's head office is located in Windsor, ON with branches in Montreal PQ, Calgary AB and Detroit; MI.

Acrolab has a strong global presence with agents worldwide. With its own Advanced Research and Development Lab, Acrolab offers engineered heat transfer and cooling systems, sensors and RTDs (industrial & plastics) and assemblies; process controls; a complete line of heating elements and accessories.

Acrolab's core competencies are research and development in thermal engineering, heat transfer and cooling for composite materials, clean energy research for applications in geothermal, solar, wind, biomass conversion and it offers a full line of thermal products from its manufacturing center.
Vendor Showcase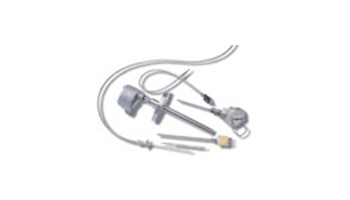 Standard and custom manufactured temperature sensors adaptable to any industry.

* Straight , bare and insulated types
* Platinum
* Standard
* RTDs & MgO Insulated
* Special purpose read more